Baker Hughes Hydrogen Processes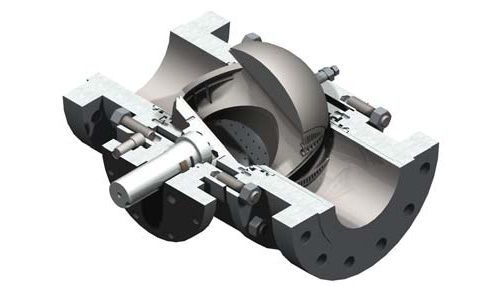 T-Ball Valve
Becker T-Ball* Anti-Surge valves from GE Oil & Gas provide precise anti-surge protection and control for critical compressor applications across the oil and gas industry. Our patented rotary-control, non-clogging T-Ball design provides fast, low impact automation that helps eliminate potentially damaging pressure imbalances while reducing maintenance and increasing efficiency - all without compromising performance. And the T-Ball's unique combination of high capacity and high turndown offers superior control and protection throughout the compressor's speed range. The Becker T-Ball anti-surge valve is a complete anti-surge control solution that delivers high performance and reliable protection even in the most demanding operating environments.
Combined, these performance features provide the following added benefits:
Exceptional continuous control
Fast response and protection of critical equipment
Improved system operating efficiency
Increased profitability with minimal energy loss
Reduced maintenance and tuning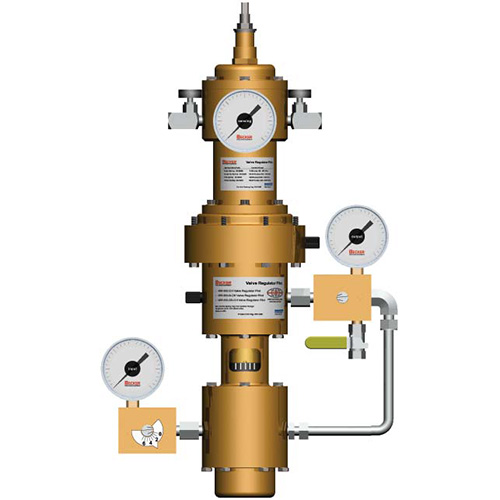 VRP-SB-CH Series Valve Regulation Pilot
The Becker Model VRP-SB-CH Single-Acting Pilot provides pressure control when utilized with a single-acting actuated control valve. The VRP-SB-CH measures process sensing pressure and positions the single-acting actuator to maintain the pressure setpoint. The VRP-SB-CH Pilot may be utilized for pressure control applications with setpoints ranging from 1.0 psig (6.9 kPa) to 1500 psig (10342 kPa). The VRP-SB-CH features ZERO steady state bleed and may incorporate Becker's unique Bleed to Pressure System (BPS™) capability to completely eliminate atmospheric emissions.