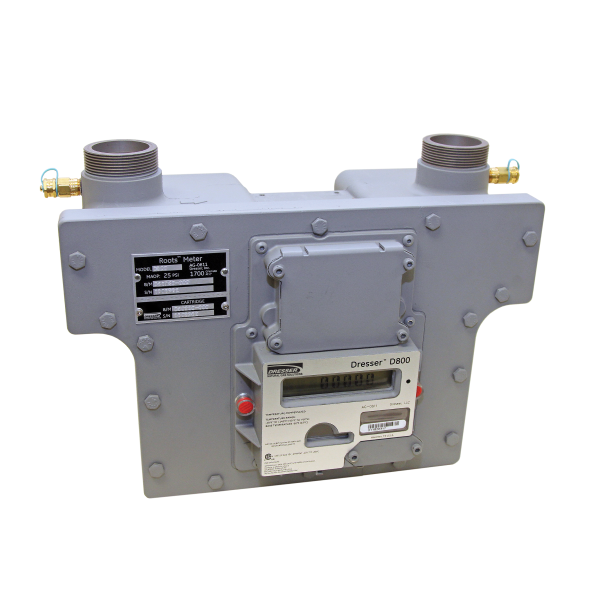 D-800 | D-1000
Building upon the sustained long term accuracy of Dresser metering products, the Dresser D800 Meter sets a new standard in rotary meter performance. With an exceptional average start rate of only 0.30 ACFH (stop rate of 0.15 ACFH) and a rapid ramp up to +/- 1% accuracy at only 8 ACFH, the D800 ensures a sustained, non-adjustable measurement accuracy from pilot loads up to 1700 ACFH.
Brochure PDF Fact Sheet PDF Manual PDF Installation Supplement PDF Testing Guide PDF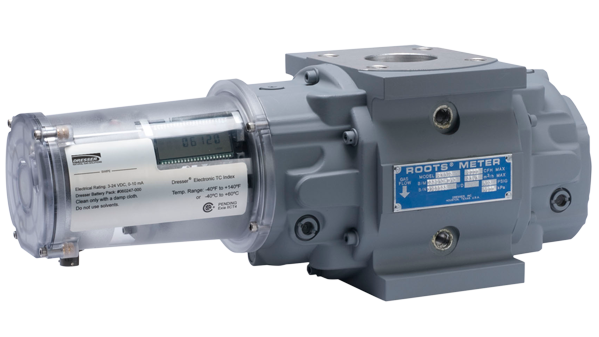 8C175 | 11C175 | 15C175 | 2M175 | 3M175 | 5M175 | 7M175 | 11M175 | 16M175 | 23M232
Series B3 meters are designed to provide accurate gas measurement over widely fluctuating flow, pressure, and temperature conditions. For further versatility, the five smallest meter sizes (8C through 3M) have 2" (50 mm) flanged connections, and a 6-3/4" (171 mm) flange-to-flange dimension.
If application requirements change, this unique, cost-effective feature allows a quick and easy meter exchange without the need to re-pipe the meter set. Other key features include:
Capacity ratings from 800 CFH to 56,000 CFH (22,6 m3/h to 1,585 m3/h)
Maximum operating pressure rating of 175 PSIG (12 Bar)
Models 8C through 5M are available with a 200 PSIG (13,8 Bar) rating upon request
Models 8C through 2M are available with a 1-1/2" nippled connections upon request
Operating temperature range from -40°F to +140°F (-40°C to +60°C)
Brochure PDF Fact Sheet PDF Manual PDF Installation Supplement PDF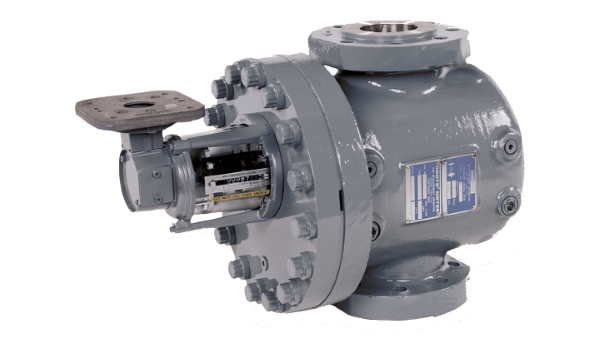 1M1480 | 3M1480 | 5M1480 | 7M1480 | 11M1480
This meter line features a common cast-steel housing for the 1M (1000 ACFH) and 3M (3000 ACFH) sizes as well as the 5M 1480 (5000 ACFH) and 7M 1480 (7000 ACFH) sizes of aluminum cartridges. Recently, the new 11M1480 meter was added, further expanding the HPC meter line.The meters are available with either an ANSI Class 300# flange for the 740 PSIG Meter lines or an ANSI Class 600# flange for the 1480 PSIG Meter lines. For 1M and 3M only.
The 5M(5000 ACFH), 7M (7,000 ACFH), and 11M (1100 ACFH) meters are designed for higher capacity applications with a maximum allowable operating pressure of 1480 PSIG. The housing is cast steel to meet the demands of the higher flow rates and pressures.
The cartridges are field replaceable and are interchangeable between housings regardless of the pressure rating on the housing. As an option, a self-resetting full flow internal bypass is available on new meters and on replacement cartridges for the 1M through 7M sizes. Since this meter utilizes the Series 3 Accessory Units, a full line of mechanical index options is available.
The latest addition to the list of high pressure meter accessory unit options, is the Integral Micro Corrector, Model IMC/W2. See page 12 for further details on the corrector.